Upcoming Events
---
PUT YOUR RIDING TO PURPOSE
One Day Clinic with Stephanie Lockhart


Sunday, September 24, 2017


10:00 am - 4:00 pm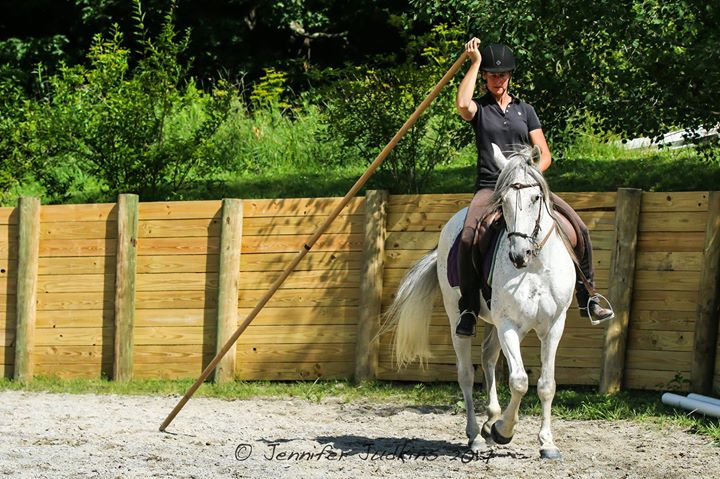 Searching for something to add to what you already know? You and your horse ready for something new?
Tired of going around in endless 20 meter circles?
Join us for a one day clinic offering in-hand ground work, riding, and a course of obstacles to build skills and confidence for both you and your horse, no matter what discipline you prefer.
Morning session:
Learn or enhance your in-hand groundwork with your horse using the concepts needed for riding with more feel and better timing.
Afternoon riding session:
Focuses on exercises to encourage softness, responsiveness, lightness and balance for horse and rider.
THEN...using over twelve obstacles often seen in Working Equitation, you'll put groundwork and/or riding to purpose in The Center's " equine playground".
Riding is optional for those who wish to use the obstacle course to build confidence and communication.
Cost: $130 per participant. Limited to 10.
Auditors welcomed — $20
Potluck lunch at 12:30, please bring a dish to share.
For more information please contact Stephanie Lockhart
802-730-5400 or
steph@CenterForAmericasFirstHorse.org
www.centerforamericasfirsthorse.org
To register, send a check payable to:
Center for America's First Horse
PO Box 31
Johnson, VT 05656
or
Click the PayPal button below ($5.00 service fee if using PayPal. Total of $130.00).
Refunds only if clinic is cancelled or your spot can be filled.
No stallions please. Open to ages 16 and older. Please leave dogs at home.
---
Fall Foliage Equine Photo Shoot $50.00
September 30, 2017
Includes both early morning and evening shooting sessions


Open to Professional, Amateur and Hobby Photographers, Artists, Videographers.

Photograph the beauty of one of the largest herds of rare Spanish mustangs in the eastern United States during the magnificent fall foliage. The Center for America's First Horse is located on seventy scenic acres with the Green Mountains as a stunning backdrop. Open pastures, uniquely colored horses, beautiful backgrounds.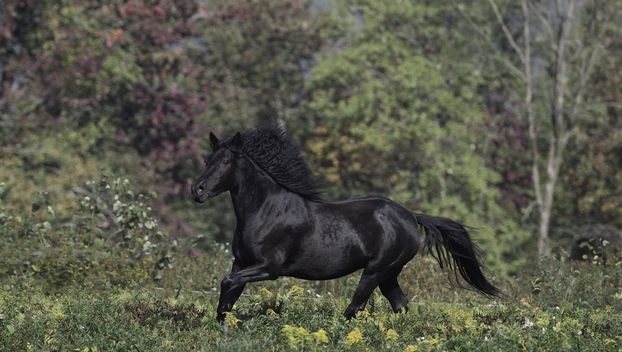 Photograph horses moving at liberty in groups, horse portraits, close ups, conformation shots, and horses under saddle. Models available upon request. The day consists of a morning and evening shooting session beginning at approximately 8:00 a.m and 4:00 p.m. You may attend one or both sessions. The class fee includes both morning & evening sessions.
In the event of rain, you may either choose a refund or attend the rain date of October 8th.
A great opportunity for photographers to build a portfolio, create images for resale, or for hobby photographers to gain experience behind the camera.
For more information contact Stephanie Lockhart at
vtblackpony@aol.com
or 802-730-5400. To learn more about The Center for America's First Horse visit
www.centerforamericasfirsthorse.org
.
Register here with PayPal or
Send a check payable to:
Center for America's First Horse
PO Box 31
Johnson, VT 05656
---

---
Payment for all programs must be made in advance. You may pay using PayPal, credit card or check.
Checks should be mailed to:

The Center for America's First Horse, Inc.
PO Box 31
Johnson, VT 05656

For more information, contact Stephanie Lockhart
stephanie@centerforamericasfirsthorse.org
, (802) 730-5400

---
*We are a Vermont non-profit corporation and federal 501(c)(3) non-profit organization.